VOLUNTEERS NEEDED!
VOLUNTEER KONA HIKING CLUB LEADER? Anyone willing to help lead a hike or have suggestions please contact us.  Mahalo!
See more info below for Latest Awesome Volunteer Opportunities to Give Back!!

!
Consider giving back to the land that gives us so much.
Volunteer work day projects typically include access to special often restricted access locations and a hike.
Kohala WaterShed Outplanting-

http://kohalawatershed.org/
Koaia Sanctuary and several more Kohala locations

Contact Melora at:  coordinator@kohalawatershed.org
Pelekane Watershed Project is ONGOING
http://kohalawatershed.org/
Kohala Watershed Partnership needs your help.
Kohala Watershed Partnership has been working on control of fast-growing invasives to keep them out of our native forests. Their goals are to reduce the infestation and keep them from spreading to other parts of the island.
Mauna Kea Forest Restoration Project
at Pu`u Mali and Kaohe SMA
The Rain Follows The Forest
Another great way to help: when you recycle your HI5 containers tell them you want to donate the money to MKFRP
Volunteer Trips on Mauna Kea
Seed Collecting,  Out planting, Palila viewing
http://heea.org/net/org/info.aspx?s=95630.0.0.89929
Contact puumali.kaohe@gmail.com
Due to the remoteness of the site, we (Mauna Kea Forest Restoration) typically do overnight/multi-day trips to out-plant seedlings. Puu Mali is a 2.5 hour drive from Hilo which is where we are based. From Waimea, it is a 50 minute drive 17 miles up Mana Road from Waimea just to get to the entrance of Puu Mali. That being the case, we could make a day trip work depending on the the number of people that were able to volunteer.
Puu Mali is a very special area and has so much potential. I'm excited to get as many people up there as we can manage. Let me know what fits best into your clubs' schedule and we'll do our best to make it happen. I look forward to talking with you sometime soon too.
We've (Mauna Kea Forest Restoration) planted ~ 6,000 aalii, mamane, and koa seedlings over 20 acres since February but we've got lots more to go so your interest in planting with us is greatly appreciated. The entrance to Puu Mali is a 17 mile, 50 minute drive up Mana Road from Waimea. A 4wd vehicle is necessary to make it up the three mile 2-track road from Mana Road to camp (6,700′ elevation).
Adopt-an-Acre at Ka'ohe Restoration Area
This new volunteer and educational experience engages the volunteers through the whole process of restoring native habitats.  Off Saddle Road, the Ka'ohe Restoration Area is an easy-to-access field site.  Participants are involved with several single-day worktrips throughout the year that include seed collecting outplanting, and seedling monitoring and maintenance.  Activities, dates, and commitment level are custom-tailored to each group.  Perfect for school or college groups, youth organizations, and other community groups.
For more information, sign up here: https://docs.google.com/spreadsheet/embeddedform?formkey=dHpxbXpRU0thb00xNXJBNmZqRDZzbXc6MQ
What to Expect:  Weather could be sunny and hot, or wet and quite cold.  The terrain is rough and 4-wheel drive vehicles are a MUST (limited carpooling can be provided for those without 4-wheel drive).  Camp-overs are in remote cabin arrangements with kitchen oven/stove, composting toilets, and limited hot showers.  Everything else is on your own.  Typically, the first day is spent getting situated and prepping the planting area.  The next full days will be spent planting and on the last day, we'll hike and enjoy the area before heading home.
Next Steps:
Be sure everyone in your party carefully reads through the Volunteer Packet (download here:  https://docs.google.com/file/d/0B5T2KSI2M5GqakYwT0k5Q2RDUWs/edit)
And don't forget to "like" our Facebook page:  www.facebook.com/MKFRP!
–Jackson Bauer
Volunteer and Outreach Coordinator
Mauna Kea Forest Restoration Project
808-974-4228
puumali.kaohe@gmail.com
19 E. Kawili St., Hilo
Pu'u Wa'awa'a Volunteer Work Program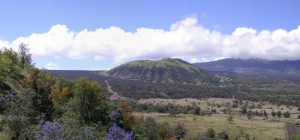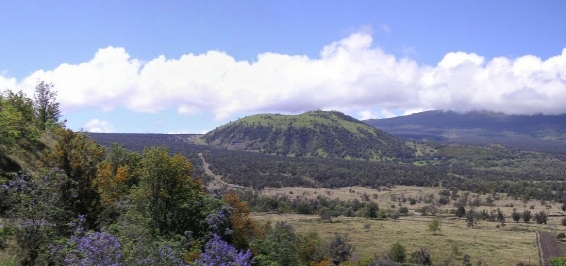 On the first weekend of each month (alternating between Saturday and Sunday), Pu'u Wa'awa'a holds a volunteer work day for native planting, weeding, seed collection, and/or trail building. Following the morning's work, there is a potluck lunch and usually an optional hike or tour of an area within the ahupua'a that is not normally accessible to the public.
For details and schedule, contact: Pu'u Wa'awa'a Volunteer Work Program
To volunteer:
call Elliot @  Cell: (808) 333-0084
FAX:  (808) 325-3610
email: eparsons@hawaii.edu  http://www.puuwaawaa.org/index.html
Facebook link http://www.facebook.com/pages/Puuwaawaa/368514446495579
Come Join Us at West Hawaii Veterans Cemetery
The Event:  A "Mega Planting – Mega Lunch Event" is planned for  Arbor Day at the West Hawaii Veterans Cemetery Nov. 7, 2009.  With 500 trees available, this will be the largest tree-planting ever scheduled for the Cemetery, and the West Hawaii Cemetery Veterans' Assn. is inviting anyone ready and willing to put in a few hours work to come and do so and afterwards enjoy a superb lunch provided by the Four Seasons Resort.  Planting will begin at 9 am with lunch being served at 11 am.  Participants should come prepared with hats, gloves, sturdy shoes, water, and sun protection.  Although some tools will be provided, participants should bring their own if possible. 
Their Website is http://www.arlingtonofthepacific.org/  
and it gives a lot more info about what is being done there and has a number of pictures from past projects showing the progress.  When it first was started it was a raw lava field, pretty depressing.  This group has really done a lot for their cause.
For details and schedule, contact Richard Stevens, 323-3860
 Palamanui mauka-makai NEW Trail Opportunity!
New mauka-makai trail in the 55-acre dry land forest preserve at Palamanui Campus.
What does Pālamanui mean?
In Hawaiian, Pālamanui is an enclosure of abundant education and this inspired the design philosophy behind the master-planned community.
Dr. Richard Stevens (UH Center West Hawaii Lecturer in Humanities) who spearheads the dryland forest restoration at the West Hawaii Veteran's Cemetery called and asked if the Kona Hiking Club would come help his students clear the old mauka-makai trail.  We will be removing Fountain grass.
Link to native species that are in this area:
http://www.hippnet.hawaii.edu/index.php?option=com_content&view=article&id=108&Itemid=131
Those interested should bring gloves, water & sunscreen & meet at the gate below the Volunteer Fire station on Kaiminani Dr. and above the road to the nursery after you exit Queen Kaahumanu Highway.
From there we will drive our vehicles to the new Palamanui complex area and hike a 1/2 mile to the project site.
Dr. Stevens assures me that there are many unique & interesting features such as caves and petroglyphs to see.
Please contact me with questions.
Or call Dr. Stevens at 323-3860.
Ka'u Shoreline Cleanup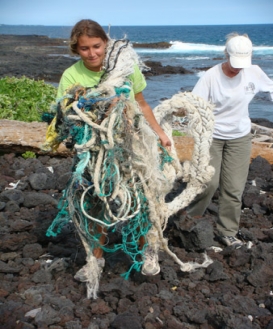 Volunteers come together to collect and remove heaps of marine debris littering the Ka Lae – Wai'ohinu coastline in the Ka'u District.  This area has one of the highest marine debris accumulation rates in the main Hawaiian Islands.  If left along the beaches, this debris can refloat and entangle marine life; instead, nets collected in this effort are shipped to Honolulu for conversion to electrical power.

The non-profit Hawai'i Wildlife Fund (www.wildhawaii.org) coordinates these events, which are held every other month.  Please come help us malama 'aina.  For more information about upcoming beach cleanups and how you can help, please contact Megan Lamson at 769-7629, or kahakai.cleanups@gmail.com.   Mahalo nui!
The Nature Conservancy's Kona Hema Preserve
also the Kaiholena Reserve in Ka`u and the Kiloho Bay Project
Volunteer work days are held at The Nature Conservancy's 8,000-acre Kona Hema Preserve every second Saturday of the month (occasionally alternating with the Ka'u Preserve).  Activities include tree planting, weed surveys and trail work.  Our goal is to protect the koa forest and restore native biodiversity to areas impacted by historic logging and grazing.  Please contact Linda Schubert for more information: 443.5401 or Linda SCHUBERT <lschubert@TNC.ORG>
The Nature Conservancy also has programs to help Hawai'i communities understand and monitor marine resources.  Volunteers are needed to participate in fish surveys and human use studies – often in areas just offshore from the Ala Kahakai trail, such as Puako.  Please contact Chad Wiggins at 756-2080 to find out more.
TNC Kiholo Bay:
Rebecca (Becca) Most
Marine Coordinator, Hawai`i Island
The Nature Conservancy
PO Box 241
Kailua-Kona, HI 96745
Cell  808-741-4584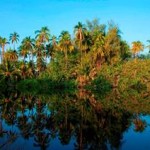 Friends of Fitness
Community cleanup at Old Airport park's jogging path and botanical garden
For more info send Email to befaloha@msn.com
http://www.friendsforfitness.org/walkingmap-index.html
ALULA BAY RESTORATION DAYS:
Please come help clean up the anchialine pools and heiau by pitching in to remove invasive species and garbage
from the site.
If you can, please bring these items:
your friends,
gloves, cutting tools (pruners, sickles, saws, loppers),
garbage cans and bag, wheelbarrow, and trucks.
Wear sturdy shoes and/or tabis, sunscreen, and hat. Bring snacks, lots
of water, and stuff for swimming Pau Hana!
If you have questions, call Ann Kobsa at
808-965-6273
or e-mail at
ann.kobsa@gmail.com
Directions: From Queen Ka'ahumanu Hwy (just North of Kailua-Kona) ,
turn makai onto Kealakehe Parkway, the road to the Honokohau Harbor.
Keep to left side of harbor. Site is on the left at the end of the road.
There are restrooms and water in the harbor parking lot.
http://www.hawaiiweb.com/hawaii/alula-beach-hawaii-the-big-island.html
NEW!Plant Extinction Prevention Program
http://hrprg2.webnode.com/projects/plant-extinction-prevention-program/www.forestnursery.com
Jill Wagner, jillw@hawaii.rr.com